Why Revopoint Pins into 3D Welding Vision System
Date:2021-07-19
One of the earliest application-specific implementations of 3D-based computer vision was in welding. The initial application was driven by the aerospace market where safety considerations are of paramount importance and cost of failure extremely high. Currently the major users of computer vision assisted automatic welding stations are automotive and off-road vehicle industries for large volume part production.
Revopoint, a hi-tech startup specialized in 3D imaging solutions with California design and Shenzhen production, has a team filled with innovative spirit heads and problem-solving hands who never stop their steps in solving customers' headaches in their "shooting-range" or even beyond. In early 2019, Revopoint team launched new product-3D depth camera Surface series focusing on industrial application development. After more than one year feedback collection from global end users, performance assessment by professional institutes worldwide and application development collaboration with developers, the future of Surface series is proven quite promising while the team also figures out a very potential application field-WELDING.
For the industrial welding application, not only giant companies need automatic welding station for large volume part production, so does the medium factories and small workshops within their limited budgets. While facing shortage of skilled workers and increased human resources cost, an affordable automation solution with short return period may be their only way to survive. Revopoint welding vision system has been a proven solution in spite of the harsh environment in practical application. The short payback period from using welding vision is also real: weld quality is better and more consistent, higher productivity, lower production costs, less environmental impact, reduction of scrap and rework, etc.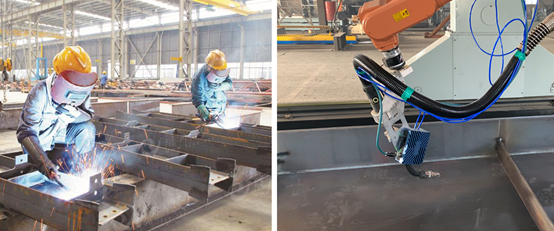 The system, Tracer 3D welding vision system, mainly focuses on the functions of complex welding feature extraction, trajectory tracking and workpiece alignment in the fields of steel structure, van board, steel bar, tube plate and etc while interfacing with robot welders. The application scenario will be more complex and working conditions more variable. The whole system advantages as high real-time scanning rate (2-10fps), industrial level accuracy (0.1mm), smoke and spatter protection, easy integration design etc. As the 3D depth sensor and working software are all independently developed by Revopoint, the whole system will be more versatile and affordable.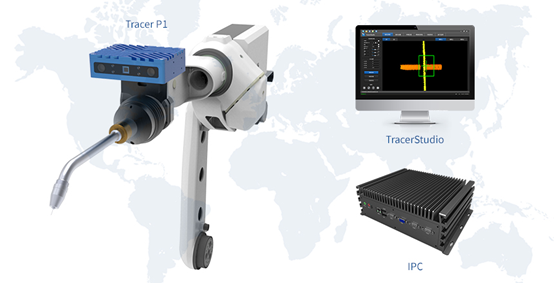 So go back to Why Revopoint Pins into Welding Vision System, the story will be: once upon a time, the Market stretches out hands, eyes on me and requests reliable and affordable welding vision systems to make many people survive, Revopoint just holds the hands and says, relaxing brother, The system is already there! Please click https://3dcamera.revopoint3d.com/html/welding3d/index.html to check and confirm by yourself!
Hot news

Change
Latest News

Change